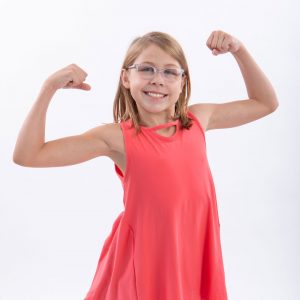 Jamestown  (CSi)  Walmart has been a partner with the Children's Miracle Network Hospitals for numerous years.
Now for the next two weeks, they'll be doing several pushes to raise awareness and funds for the network. Children's Miracle Network Hospitals is a non-profit organization that raises funds for more than 170 children's hospitals.
Sarah Bentley says every year they raise money and have set a goal of $12,000 for the local store.
She says, "Right now, we're about $5,000 short of our goal.  We still have time, but we need the community's help."
To raise money, Bentley says they're holding what she's calling a "Miracle Monday" on July 19th. The day will feature local businesses including Cornerstone Nutrition, Candyman Candy, and Sweet Dreams Mini Donuts as they come together to help raise money for Children's Miracle Network Hospitals.
Bentley says each year, a child who has needed a Children's Hospital through the network is highlighted. Young McKenzie Jost of Carrington received treatments and care for cystic fibrosis.
Bently adds, "She will be attending our event Monday at 3 PM.  We are pretty competitive and would love to out raise the rest of the state, as we always believe the community of Jamestown is the best."
If you have questions, you can contact Sarah Bentley at 701-658-0437.