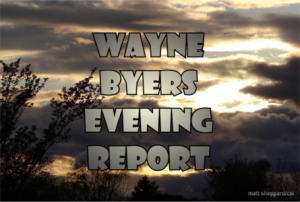 CSi Weather…
..HEAT ADVISORY IN EFFECT FROM 2 PM CDT /1 PM MDT/ TO 8 PM CDT/7 PM MDT/ SATURDAY…
INCLUDES THE JAMESTOWN AND VALLEY CITY AREAS..
* TEMPERATURE…in the middle to upper 90s.
* HEAT INDEX….100 to 105 degrees.
* IMPACTS…Potential for heat related illnesses.
Drink plenty of water and wear a hat to protect your head.
Limit your time outside.
PRECAUTIONARY/PREPAREDNESS ACTIONS…
The combination of hot temperatures and high humidity will
combine to create a situation in which heat illnesses are
possible. Drink plenty of fluids…stay in an air-conditioned
room…stay out of the sun…and check up on the elderly. Don`t
forget about the pets.
Know the signs and symptoms of heat exhaustion and heat stroke.
Heat stroke is an emergency…if you think someone is suffering
from it, call 9 1 1.
Forecast…
.TONIGHT…Clear. Lows in the upper 60s. South winds 10 to 15 mph.
.SATURDAY…Sunny. Highs in the mid 90s. South winds 15 to 20 mph. Heat index 95 to 100.
.SATURDAY NIGHT…Partly cloudy in the evening, then mostly
cloudy with a 50 percent chance of showers and thunderstorms
after midnight, in the Jamestown area, 60 percent in the Valley City area. Some thunderstorms may be severe. Lows in the upper 60s. Southwest winds 5 to 15 mph.
.SUNDAY…Mostly sunny. A 40 percent chance of showers and thunderstorms in the morning in the Jamestown area, 50 percent in the Valley City area. Highs in the upper 80s. Southeast winds 5 to 10 mph shifting to the north in the afternoon.
.SUNDAY NIGHT… A 30 percent chance of showers and
thunderstorms in the evening.  Lows in the lower 60s.
.MONDAY…Sunny. Highs in the mid 80s.
.MONDAY NIGHT…Partly cloudy. Lows in the mid 60s.
.TUESDAY…Mostly sunny. Highs around 90.
.TUESDAY NIGHT…Partly cloudy. Lows in the upper 60s.
.WEDNESDAY…Mostly sunny. Highs in the mid 80s.
.WEDNESDAY NIGHT…Mostly clear. Lows in the mid 60s.
.THURSDAY…Sunny. Highs in the mid 80s.
Hot and humid conditions are expected on Saturday, especially
across southwest and much of central North Dakota. Dangerous heat
index values of 100 to 105 degrees are possible. Remember the heat
index is how warm it may feel factoring in the humidity.
Severe thunderstorms are possible Saturday evening and night along
a cold front across southwest and central North Dakota. Large hail
to around 2 inches in diameter, damaging winds to 75 mph, locally
heavy rainfall, and dangerous lightning are the primary threats.
The very warm temperatures, or capping, on Saturday lead to
uncertainty on when storms may form and how numerous they may
become.
Dangerous heat is possible again on Tuesday, especially across
western North Dakota. There is a slight chance of thunderstorms
Tuesday evening and night west and central. This will have to be
monitored for a severe thunderstorm threat.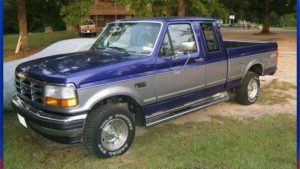 Jamestown (KVLY) The Stutsman County Sheriff's Office is searching for a pickup truck, in connection with a missing baby.
KVLY reports that Stutsman County Sheriff Chad Kaiser, says, a mom and her child were last seen in the Jamestown area about four days ago.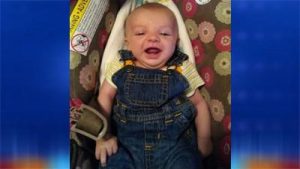 Valley News Live confirmed that on Friday the mother was located but that her child, along with a truck believed to be related in the case, have not yet been found.
Sheriff Kaiser says it is unknown how long the child has been without its mother.
The mother is currently in custody of the Carrington Police Department for unknown reasons. Family members are currently searching for a truck related in the case in Stutsman County.
Jamestown  (CSi)  The Jamestown City Fire Department was called out about 11:22 p.m. Thursday to a house fire in the 1100 block of 7th Avenue Southeast.
Fire was coming through the roof of the home when the fire units arrived.
Jamestown City Fire Chief Jim Reuther says, damages not officially determined.
One fire fighter suffered a strained back injury in fighting the blaze.
No occupant was injured, and the Buffalo Valley Red Cross Chapter made arrangements for the occupants to stay at another location and comfort items. Later in the day the three rental occupants were provide with another unit  by the property owner
No official cause was listed, however the fire department's ready squad was initially called to the location, and it was determined a wall of the residence was warm and may have indicated the fire was electrical in nature.
Five City Fire Department units, and 15 fire fighters were on the scene until 1:45-a.m., Friday.
Photos on scene posted on line at CSiNewsNow.com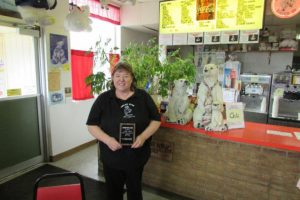 Jamestown  (Chamber) The Young Professionals of Jamestown has given the June Customer Service Award  to Debbie Stroh, owner of the Polar King Drive-In.
"Given in recognition for her outstanding customer service and leadership as the owner of this wonderful eatery."
The nomination letter:
"Debbie does an outstanding job of providing wonderful food and delectable dessert options. They have the best chicken in town! She is patient with her staff, and a great role model for the wonderful customer service that is provided by this establishment. This is the best family-run restaurant in Jamestown! Thank you to Debbie for all you do for your customers and the community."
Deb will be recognized at the Chamber's annual banquet in January 2019 along with all the other monthly winners.
The chamber honors individuals who demonstrate a consistent commitment to delivering products or services that satisfy customers by exceeding their requirements or expectations.
Customer Service Award nomination forms are available at the Chamber office and on their website at www.jamestownchamber.com or call 701-252-4830.
Carrington  (Sen. Heitkamp's Office)  U.S. Senator Heidi Heitkamp Friday continued her discussions with farmers, ranchers, agriculture leaders, and faith leaders in Carrington and Wahpeton to discuss North Dakota priorities in the Farm Bill being debated in Congress and the damaging impact of the administration's escalating trade war. Thursday, she held similar meetings in Mandan and Minot.
In Carrington,  Friday, Heitkamp met with representatives from the North Dakota Barley Council, Farm Crop Insurance Corporation Board, and farmers from the region at the Carrington Research Extension Center. Following their discussion of the Farm Bill and trade policy priorities, Heitkamp toured the center's facilities and test plots to learn about their latest work in agriculture research, which she prioritized in the Farm Bill.
In Wahpeton, Heitkamp met with representatives from the North Dakota Grain Growers Association, North Dakota Corn Growers Association, Great Plains Food Bank, the FSA state director, and local farmers at Ag Country Farm Credit Services.
Heitkamp, a member of the Senate Agriculture Committee, helped pass a Senate Farm Bill with overwhelming bipartisan support which includes many provisions she fought for to support North Dakota agriculture. The Senate and the U.S. House of Representatives must now work to find an agreement on the Farm Bill before the current bill expires in September.
BISMARCK, N.D. (AP) — North Dakota's largest farm group is pushing for adjustments to crop insurance payments to protect farmers from international trade retaliations.
The Bismarck Tribune reports that the U.S. House and Senate versions of a new Farm Bill are heading to conference committee. The North Dakota Farmers Union sees the bill as an opportunity to raise reference prices for price loss coverage crop insurance plans.
The insurance plan provides payments when a commodity's marketing year average price falls below the reference price set by Congress in the 2014 Farm Bill.
Farmers are facing an unfriendly market as negotiations for new agreements with U.S. trade partners continue to flounder. Canada announced new tariffs earlier this week and China imposed $34 billion in retaliatory tariffs on U.S. products Friday.
BISMARCK, N.D. (AP) — North Dakota's top budget writer has announced another round of voluntary buyouts for state employees.Budget director Joe Morrissette says in a memo to agency heads that employees may begin applying for the buyouts on Monday.Republican Gov. Doug Burgum told state agencies in April to identify spending cuts for the next two-year budget.Burgum told agency directors to slash budgets 5 percent or 10 percent, depending on the size of the agency. Burgum also called for agencies to identify an additional 3 percent reduction as a cushion against commodity price swings.Morrissette says voluntary buyouts will count toward an agency's spending cuts.Last year, about 160 employees from cabinet-level agencies in state government were approved for voluntary buyouts, at a cost of about $3 million.
BISMARCK, N.D. (AP) — Backers of a measure to change the North Dakota Constitution to explicitly bar non-U.S. citizens from voting say they've gathered enough signatures to get it on the November ballot.
Gary Emineth, a Republican state Senate candidate in Bismarck, submitted more than 35,000 signatures to the secretary of state's office on Friday for review. "Hundreds" of people were paid to gather the signatures, he said.
North Dakota's constitution already defines a voter as a U.S. citizen. But Emineth said the wording is "ambiguous" and another section is proposed for clarity and to "embed" it in the state constitution.
The measure would change the North Dakota Constitution to state that "only a citizen" of the United States is a qualified voter in federal, state and local elections. The current language says "every citizen" of the United States is a qualified elector. It does not specify an election.
The National Conference of State Legislatures says some states allow noncitizens to vote in local elections, but no state allows noncitizen voting in statewide elections.
Emineth, a businessman and former North Dakota Republican Party chairman, said the measure would make clear that a noncitizen could not vote in any North Dakota election. North Dakota would be the first state to alter its constitution to explicitly bar non-U.S. citizens from voting in any election, he said.
The Legislature would have to work hard to get the needed two-thirds majority to amend the measure if it passes, Emineth said.
World and national news…
SAN DIEGO (AP) — The Trump administration is asking a court for more time to reunite families that were separated at the border under its "zero-tolerance" policy to prosecute every person who enters the country illegally. Court papers filed by the Justice Department hours before a hearing Friday in San Diego say the administration needs an extension of the July 10 deadline to reunite all parents with children under 5 and the July 26 deadline to reunite everyone else.
PHUKET, Thailand (AP) — The Chinese Embassy in Thailand says its ambassador had an "emergency conversation" by phone with Thailand's deputy prime minister after a boat sinking off Phuket in which at least 33 Chinese tourists died. The statement said Chinese Ambassador Lyu Jian called on Thailand to quickly mobilize an intensive search for the missing and make appropriate arrangements for those who were rescued and injured.
WASHINGTON (AP) — Growing optimism that Americans can find work suggests that the nation's 9-year-old economic expansion has the momentum to keep going. Employers kept up a brisk hiring pace in June by adding 213,000 jobs. It was a sign of confidence in the economy despite the start of a potentially punishing trade war with China. The unemployment rate rose from 3.8 percent to 4 percent, but it was for an encouraging reason: More people felt it was a good time to begin looking for a job.
SEATTLE (AP) — Overworked nurses and psychiatrists at Washington state's largest psychiatric hospital tell The Associated Press that they face retaliation for reporting problems that plague the facility. U.S. inspectors for years have found health and safety violations that have contributed to widespread assaults and escapes of sometimes dangerous patients. Gov. Jay Inslee acknowledged the staffing shortages and wants to make changes to the system but says the state is making improvements.
SAN ANTONIO (AP) — They joined the Army or the Army Reserve after being promised a path to citizenship. Now, some immigrant service members are being discharged — in some cases, without an explanation. Some who've pressed for answers say they were told they are considered security risks because they have relatives abroad. Before enlisting, the recruits must have legal status in the U.S., such as a student visa. The Pentagon and the Army say they can't comment because of a lawsuit filed by one of the reservists.