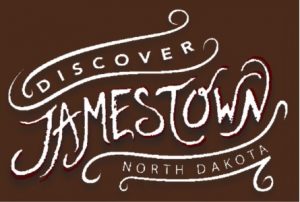 Jmst (CSi)  Jamestown Tourism office manager Emily Bivens has accepted the position of Executive Director of the Jamestown Area Chamber of Commerce.
She will succeed Becky Thatcher-Keller, who leaves the post on August 24th this year.
On Tuesday's Wayne Byers Show on CSi Cable 2, Tourism Executive Director, Searle Swedlund said, a search is on-going to find a new Office Manager.
He added that this month's Grant/Executive Board meeting will be on Thursday August 16th at 11:30-a.m., at The CSi Technology Center at Historic Franklin School.
A grant request is expected from Jamestown the Jamestown Tennis Association for tournament funding.
Other grant requests may be added to the meeting agenda.
Searle also reminds residents that virtual tours are available for selected Jamestown business at the tourism website, wwwdiscoverjamestownnd.com